gravity disc thickener
About gravity disc thickener
Gravity disc thickener is mainly used for thickening or washing of low consistency pulp. Compared to traditional disc thickener, gravity disc thickener has no need of vacuum water log or high water log. So it can replace traditional gravity thickener. It consists of filter plate, screen washer, wash net pipe, tank, main gear and inlet and outlet box, etc. With these components, it is easy to install the gravity disc thickener. At the same time, it is simple to operate with high degree of automation. Generally, high pulp level and high water pressure can increase pulp capacity and make sure the stability. The gravity disc thickener is insensitive to the change of the flow rate and concentration of the pulp, and is widely used to handle the pulp with high and low dissociation easily.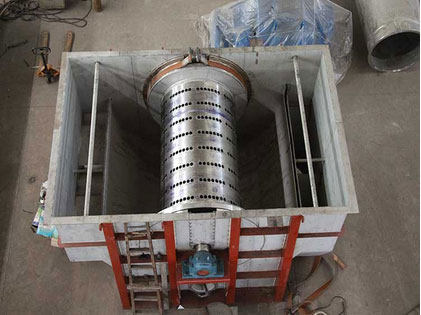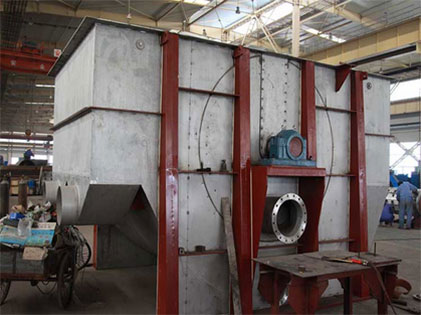 Advantages
It applies for various shorter fiber or higher consistency of pulp such as mechanical wood pulp, waste pulp, reed pulp, bamboo pulp, bagasse pulp, low concentration wheat straw pulp etc.
Easy operation, reliable operation, high production capacity, low power consumption and convenient management
Filtration materials include stainless steel structure or polyester fabric.
Working principle of gravity disk thickener
The center spindle of the gravity disc thickener consists of a plurality of disk filters, each disc is composed of 8-10 sectorial slices with the same size and same area.
Bolt the sector slice to the hollow central axis. The same holes are found on the main central axis of the hollow and sector sections.
During the processing, the sectorial slice is sinking in the liquid, and the fluid pressure will be formed both inside and outside the sectorial slice.
Under the action of liquid pressure, the water in the pulp enters the central spindle through the filter outside the fan plate, and then flows out through the orifice of the main central axis.
The pulp is intercepted by the filter. When the pulp on the sector slice leaves the liquid, the pressure of the liquid disappears, the pulp enters the higher concentration area (region 1) under the action of gravity, the suction quantity of the pulp in region 1 increases, and the high concentration pulp flows out and becomes thicker.
Technical Parameters:
Model Item
ZNP26
ZNP35
Dia. (mm)
2600
3500
Per-disc filtration area (m2)
7.5
15
Capacity
0.8—3t/m2.d

0.3-2

Inflow consistency (%)
0.3-2
0.3-2
Outflow consistency (%)
3~5
3~5
Washing pressure for sieve cleaning (Mpa)
0.6-0.7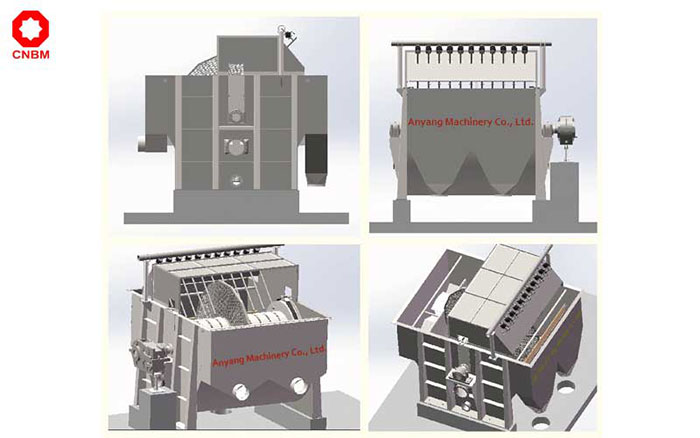 Technical specifications:
Disc numbers
ZNH26
ZNH35
overall dimension L*W*H(mm)
overall dimension L*W*H(mm)
6
3718*4035*3230
7
3998*4035*3230
8
4278*4035*3230
4705*5090*4383
9
4558*4035*3230
5005*5090*4383
10
4838*4035*3230
5305*5090*4383
11
5118*4035*3230
5605*5090*4383
12
5398*4035*3230
5905*5090*4383
13
5678*4035*3230
6205*5090*4383
14
5958*4035*3230
6505*5090*4383
15
6238*4035*3230
6852*5090*4383
16
6518*4035*3230
7152*5090*4383
17
6798*4035*3230
7452*5090*4383
18
7078*4035*3230
7752*5090*4383
19
8052*5090*4383
20
8352*5090*4383