disc filter
Definition of disc filter
Disc filter, also be called as disk filter, vacuum disc filter, is a vacuum negative pressure driven solid-liquid separation equipment for white water recovery and paper pulp thickening. Disc filter is usually used in the washing or bleaching process of chemical pulping or chemi-mechanical pulp.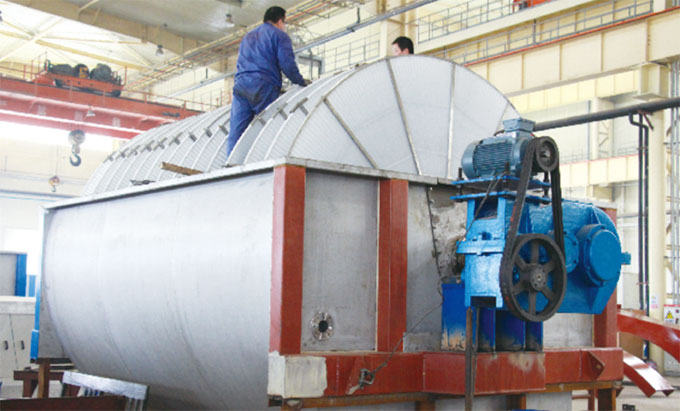 Structure
Disc filter mainly consists of main shaft, trough body, distributing valve, fan-shaped filter plate, discharging screw, etc. The structure is compact, so it occupies less space, but has high yield. It has high rate of fiber recovery and low consumption. There are various models and sizes for customers' choice. With the great performance, our vacuum disc filter has successfully reached the national advanced standards.
Features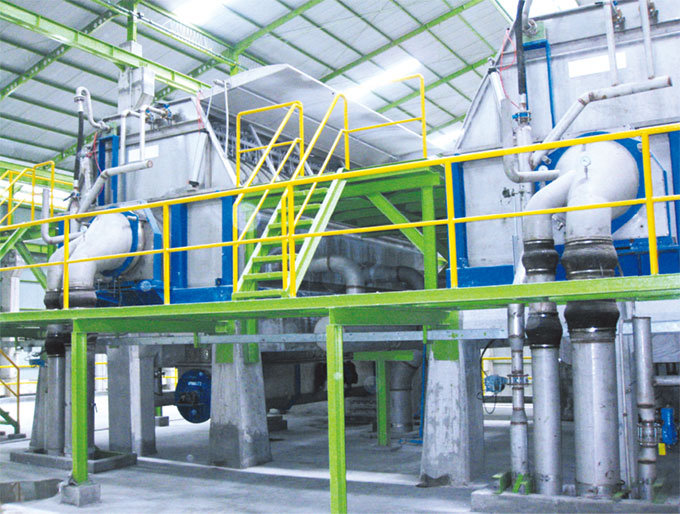 It is the best choice for white water recovery and pulp concentration. It can save energy and water, reduce fiber loss and prevent pollution. It is mainly used in the recovery of white water in the process of paper making and pulp making. The recovery rate of fiber is high, the recycling efficiency of water is high, the water consumption is less, and the pollution of white water can be reduced when the white water is reused. When used in pulp concentration, pulp emission concentration is high.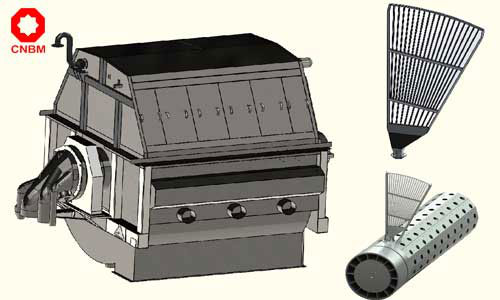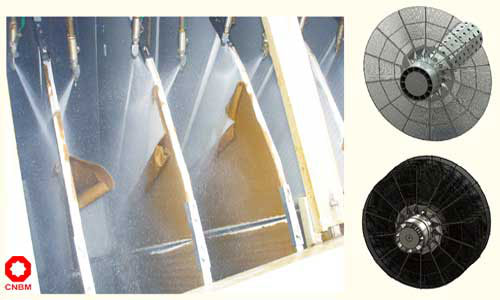 Main Technical Parameters
Model

Item

ZNH25
ZNH35
ZNH45
ZNH55
Disc Dia. (mm)
2500
3500
4500
5500
Per-disc filtration area (m2)
8.5
16.7
26
38
Capacity
0.6-3M3/m3.h (white water recovery)

0.7-1.5t/m3.d (pulp thickened)

Fiber recovery rate (%)
>95
Filtrate clarity(mg/L)
20-80
Inlet consistency (%)
0.2-0.6(white water recovery)

0.5-1.2 (Pulp thickened)

Outlet consistency (%)
4-6(white water recovery)

4-15 (Pulp thickened)

MOC
SS304 material for parts in contact with product
Vacuum degree (Mpa)
0.02-0.06
Net washing water pressure (Mpa)
0.7
Stripping water pressure (Mpa)
0.7
Series And Specifications
Disc QTY
ZNH25
ZNH35
ZNH45
ZNH55
Overall dimension L*W*H(mm)
Overall dimension L*W*H(mm)
Overall dimension L*W*H(mm)
Overall dimension L*W*H(mm)
4
3885*3035*4168
6
4485*3035*4168
8
5085*3035*4168
5510*4100*5361
6319*5450*6060
10
5685*3035*4168
6210*4100*5361
7019*5450*6060
7415*6400*7235
12
6285*3035*4168
6910*4100*5361
7719*5450*6060
8115*6400*7235
14
6885*3035*4168
7610*4100*5361
8419*5450*6060
8815*6400*7235
16
8310*4100*5361
9119*5450*6060
9515*6400*7235
18
9010*4100*5361
9819*5450*6060
10215*6400*7235
20
10915*6400*7235
22
11615*6400*7235
24
12315*6400*7235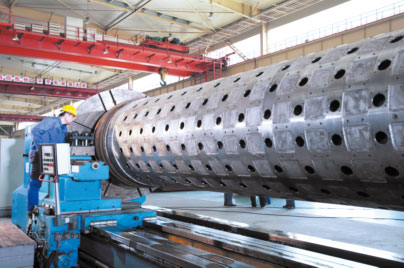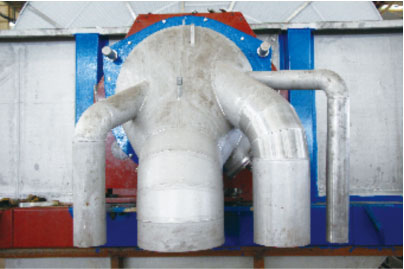 Disc Filter Operation Principle
The vacuum disk filter consists of separate fan disks. Each disc is a single filter unit, using a cover made of filter cloth to form a filter chamber.
The vacuum disc filter is driven by a motor connected to the reducer and the open gear mechanism. The filter plate rotates clockwise, at the same time, the vacuum pump produces pressure difference on both sides of the filter medium, which helps to attach the pulp in the filter chamber to the filter plate in the binding area.
After the cake forms slurry in the filter plate, when the cake leaves the liquid level, the mixer rotates to prevent the solid from settling, and the water is removed by vacuum.
Filter the filtrate through the cloth, through the filter tube, from the distributor.
Finally, the cake falls into the discharge tank. The whole operation continues.