bamboo pulp making
Bamboo pulp is a kind of paper pulp. It is made from the moso bamboo, phyllostachys pubescens and sinocalamus affinisetc, with the sulfate digestion processand soda process. There are also tender bamboo green, lime pickled into half-clinker. Fiber form and length, between wood and grass fiber. Easy sizing, bamboo pulp for medium fiber length pulp, fine and soft. The thickness of pulp is loose, the tear is high, and the breaking strength and tensile strength are low. High mechanical strength. Paper made of bamboo pulp, bleached for making offset printing paper, typing paper and other advanced cultural paper, unbleached paper for making wrapping paper, etc.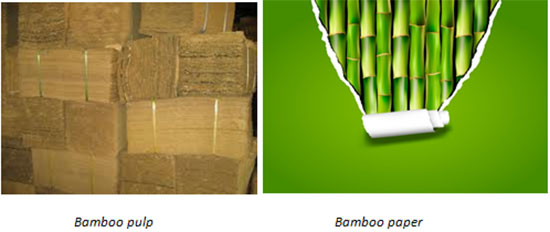 Bamboo pulp paper is produced by using bamboo pulp alone or with wood pulp and straw pulp in a reasonable proportion through pulping and rinsing and other paper-making processes.
Slices: Choose mature bamboo and use bamboo cutting machine to make bamboo slices.
Cooking: put washed bamboo slices in a 150-degree pulp digester.
Screening: after cooking the pulp pump to the pressure knockout machine and pressure screen for screening.
Slag removal section: after cleaning the slurry pumping to the slag removal system for slag removal.
Extraction and washing: use washing equipment such as vacuum drum washer to wash the slurry.
Beating: after washing and purifying the pulp to the beating equipment beating bamboo raw pulp, transport to the pulp storage tower reserve.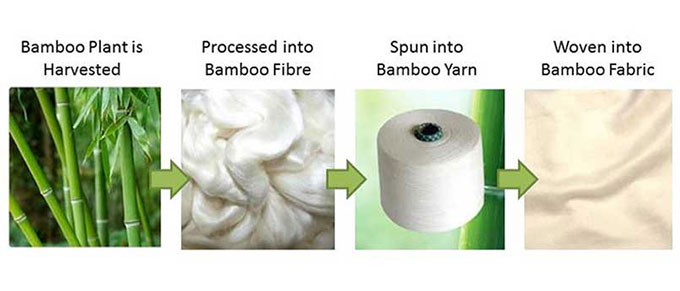 Bamboo is the best raw material in addition to wood, suitable for making medium-high-grade paper. According to the analysis of experts, the fiber morphology and content of bamboo is very similar to that of the most suitable coniferous wood for papermaking, the fiber content is high, the fiber is slender, strong and plastic, and the fiber length is between broad-leaved wood and coniferous wood, so it is a good raw material for pulping and papermaking. With the development of science and technology and paper industry, new technologies such as continuous cooking and chlorine free bleaching have matured, which can effectively solve the technical problems of bamboo pulp whiteness and poor fiber degree in the original pulping process. At the same time, the discharge of pollutants can also meet the national control standards. Bamboo pulp can be separately or with wood pulp, straw pulp reasonable ratio, production of quality and cheap cultural paper, life paper and packaging paper. In India, where bamboo pulping is the best, the paper industry has developed rapidly, producing more than 600000 tons of bamboo pulp per year and 300 tons of pulp per day by the largest manufacturer.