How to treat the water of pulp and paper industry
In recent decades, due to factors such as rising energy prices, the pulp and paper industry has faced increasing cost pressures. Without affecting the quality of the product, is there any good way to effectively reduce costs? Some experts have found that the key lies in strengthening industrial water conservation and improving water efficiency.
As the "good partners" of paper mills, experts have always focused on papermaking and industrial water treatment technology. Solving problems for factories and enterprises and solving water treatment problems has been our consistent mission for more than 100 years. Combining professional knowledge and rich experience accumulated in the water consumption industry, the experts have developed a series of innovative chemical and equipment technology combinations.
Whether it is to reduce production and operating costs, or extend equipment life, improve productivity and product quality, experts can tailor scientific solutions to meet your needs.
If you are also worried about water treatment issues, you must not miss our article. Hurry up and listen to what the experts have in the field of water treatment!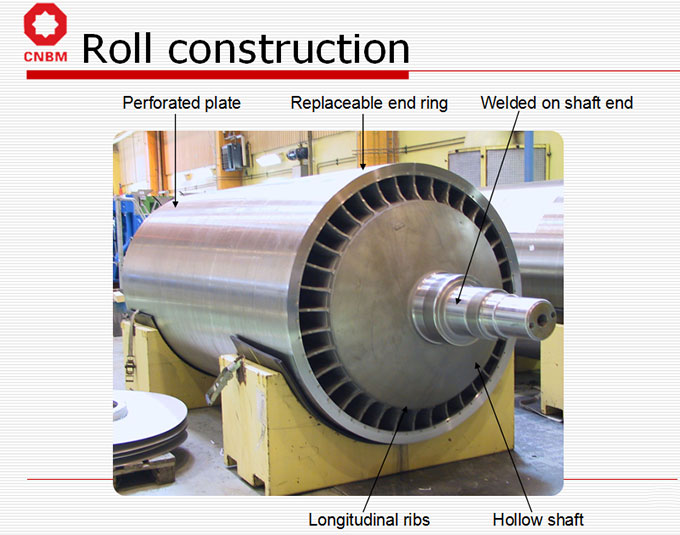 Customized water treatment solutions
For different types of water, such as raw water, boiler water, cooling water and wastewater, we provide customized technical solutions to help customers reduce the chemical oxygen demand (COD) load in the water on the one hand, and reduce sludge in the production process on the other hand. Through the improvement of water treatment efficiency, the efficiency of pulp production can be improved.
Raw water treatment
Due to the different quality of raw water around the world, experts tailor raw water treatment solutions for each customer to meet their specific needs.
Experts are good at using a variety of technologies to improve raw water treatment effects, including turbidity and color control, the use of high molecular weight coagulants and flocculants to remove pollutants, and raw water microbial (MB) control.
With scientific treatment technology and diversified product portfolio, experts help pulp and paper manufacturers produce products that meet quality standards, improve the efficiency of raw water treatment, and protect paper machines.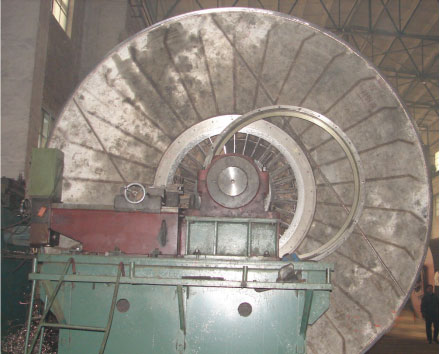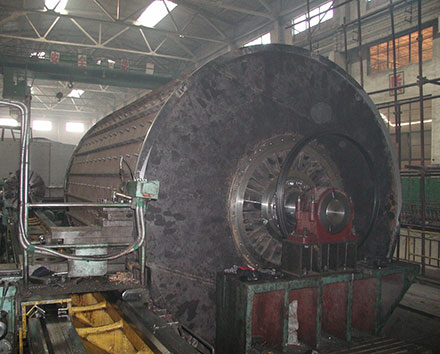 Boiler water treatment
In the water pretreatment stage, the use of membrane scale inhibitors can effectively reduce the generation of precipitation and scale and extend the life of the equipment. Microbial control procedures and membrane cleaning products and services can help realize the recovery of high-purity water, avoid unplanned maintenance and cleaning procedures, thereby saving water, reducing costs and improving energy efficiency.
In addition, experts provide a variety of environmentally friendly solutions to prevent boiler corrosion and fouling problems, so as to ensure the good and safe operation of boilers and steam systems.
Existing boiler water treatment technology can perform automatic leak detection and effectively control the use of CMR (carcinogenic, mutagenic, reoxidized) graded products to produce products that meet national quality standards.
Cooling water treatment
We have a complete set of cooling water treatment solutions that can help save water to ensure the normal operation of open circulating cooling systems, closed and one-way water supply systems. Even under different PH conditions, various water treatment chemicals can work together.
The scientific cooling water treatment plan helps to improve the stability of the system and the efficiency of the heat exchanger, thereby further improving the water treatment effect. The use of cooling water chemicals can also reduce water consumption and the formation of adsorbable organic halogens (AOX).
Wastewater treatment
Wastewater treatment requires the use of coagulants and flocculants, which help to remove solids, reduce the chemical oxygen demand load in water and improve sludge dewatering. We also provide a series of odor suppression products for the factory to manage sludge and wastewater treatment areas.
The current wastewater treatment plan is cost-effective, helps reduce the cost of sludge treatment, and increases the recycling rate of water.
Some factories rely on a series of water treatment product portfolios and environmentally friendly solutions to effectively ensure the safety of staff and continue to escort the production of factories and enterprises.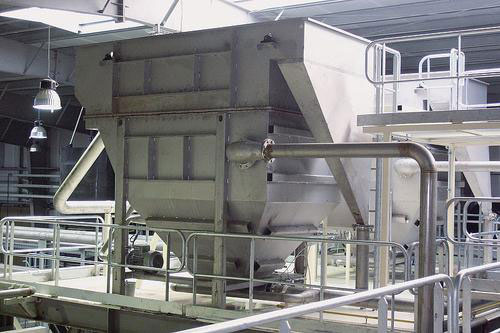 Conclusion
Water of pulp and paper treatment is quite important during the process of pulping. CNBM offers vacuum drum washer to extract various pulp and bleaching section in pulp and paper enterprises. What's more, twin roll press is a new type of high efficiency equipment for extracting pulp black liquor and washing and concentrating. And disc filter is a vacuum negative pressure driven solid-liquid separation equipment for white water recovery and paper pulp thickening. All of the equipment is high quality and reasonable price. So if you want to occupy in the paper pulping industry, CNBM is your perfect choice. Moreover, CNBM offers custom-designed solutions for various materials, including wood, straw, bamboo, cotton, waste paper, reed and etc. We have nearly 30 years of experience in the field of pulp and paper machinery, We offer one-stop service for customers. We are ready to satisfy you. Come on now to get your bright future!
Technical parameters of twin roll press
Model /Item
Drum length (mm)
Drum Dia. (mm)
Drum Speed (rpm)
Feed Consistency(%)
Discharge Consistency (%)
Production Capacity
Straw / Bagasse pulp
Bamboo pulp
Wood pulp
AMSG712
1200
700
2~20
3.5~10
20~35
30~40
60~80
80~100
AMSG915
1550
900
2~15
3.5~10
20~35
40~60
85~120
130~160
AMSG920
2000
900
2~15
3.5~10
20~35
55~85
125~160
175~210
AMSG928
2820
900
2~15
3.5~10
20~35
80~120
165~220
250~300
AMSG935
3500
900
2~15
3.5~10
20~35
110~150
225~280
310~370
AMSG940
4000
900
2~15
3.5~10
20~35
120~170
220~310
350~400
AMSG945
4500
900
2~15
3.5~10
20~35
160~180
285~350
400~480
AMSG1532
3200
1500
2~15
3.5~10
20~35
220~350
450~600
700~800
AMSG1540
4000
1500
2~15
3.5~10
20~35
400~550
800~1000
1200~1500
AMSG1550
5000
1500
2~15
3.5~10
20~35
500~650
1000~1300
1700~1800
AMSG1572
7200
1500
2~15
3.5~10
20~35
750~1000
1500~1800
2500~3000